Dear Partners!
Introduce to your attention your new banners: "Top Winners"
Affiliate program LuckyPartners produced new promo materials. In the promo materials already available for you Flash banners with the theme, "Top Winners" for online casinos: Vulcan,
casino Slotobar
casino Va-bank
casino Jackpot
and poker room PokerDom.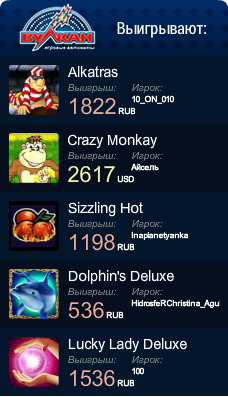 Probably many of you remember that very soon coming Halloween. Especially for one of the most mysterious and mifichiskih holidays we have prepared intriguing themed banners and lending page for online casino Vulcan!
Note: If you haven't found the necessary promo materials, please, contact us. LuckyPartners team will try to quickly fulfill your wishes!